Our Work
Soundview Park Townhomes
Bronx, NY
Total Development Cost: $37 million
Avante Contracting Corporation is co-developer in a joint venture with Lemle & Wolff for the development of 72 new affordable homeownership units in the Bronx. The project is part of a larger development on an underutilized New York City Housing Authority parking lot and utilizes the NYC Department of Housing Preservation and Development Open Door Program to provide affordable homeownership co-ops for households between 75% and 83% of Area Median Income. Soundview Park Townhomes represents the final phase of a multi-phase new construction project located in the Soundview community. The project closed on construction financing in October, 2020 and is currently under construction.
Soundview Park Townhomes was featured in the New York Times on October 11th, 2019. Article available here.
Addition renderings are available courtesy of STAT Architecture.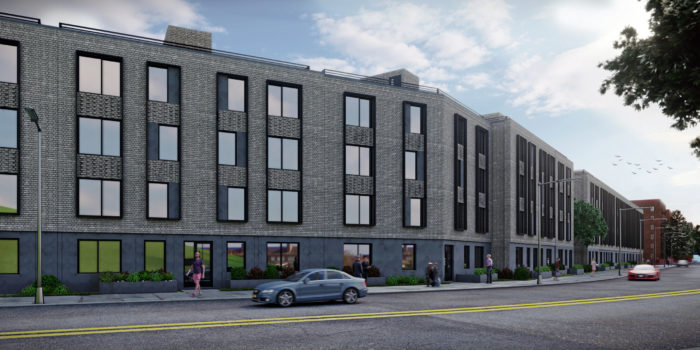 Long Union
Bronx, NY
Total Development Cost: $32.8 million
Long Union is a joint venture between Avante Contracting Corporation and Bronx Pro Group for the gut renovation of 71 units across 4 buildings in the Bronx. The rehabilitation of these 4 properties encompasses the complete interior renovation of all systems including plumbing, heating, electrical, and sprinklers; lead and asbestos abatements; new roof, windows, kitchen, bathrooms, living spaces and finishes throughout; repairs to the facades and structural repairs as necessary. New amenities not previously present in the buildings like storage and laundry facilities will also be added. The project is an award to Avante of the ANCP, TPT-TP & Special Projects RFQ to allow existing tenants the opportunity for renovation and conversion to cooperative housing. Vacant apartments will be sold to income-qualified buyers through New York City's affordable housing lottery. The project closed on construction financing in December, 2020 and is currently under construction.